The Brooklyn Horror Film Festival Announces Full 2023 Program
Festival opens with World Premiere of BHFF alumni Alix Austin & Keir Siewert's KILL YOUR LOVER and honors William Lustig with first annual Leviathan Award, reveals new poster art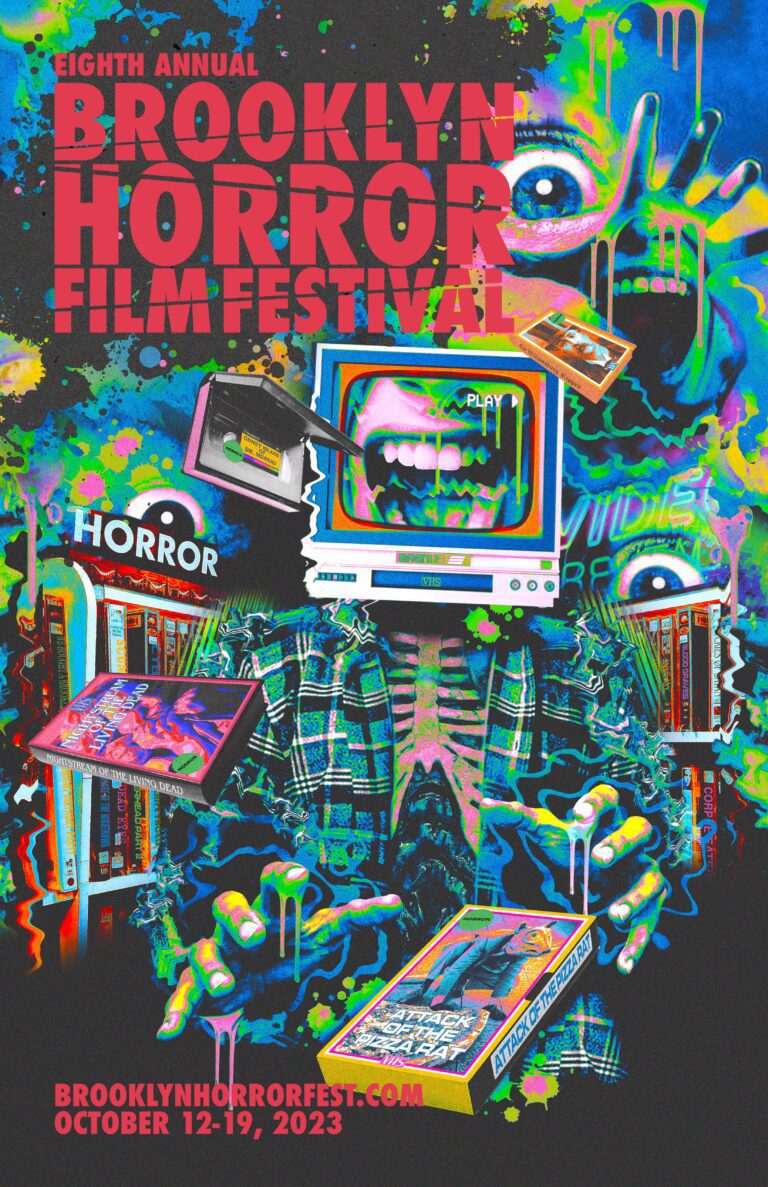 2023 Poster: Art by Adam Juresko
Highlights also include FEAR IN FOCUS: JAPAN sidebar, World Premiere of GAIA director Jaco Bouwer's BREATHING IN, Adams Family's WHERE THE DEVIL ROAMS, and Jenn Wexler's Closing Night Film THE SACRIFICE GAME
Badges are on sale now!
Individual Tickets on sale Friday at 12pm ET!
(Brooklyn, NY | September 12, 2023) The Brooklyn Horror Film Festival (BHFF) announces today the full program for its 2023 incarnation, running October 12-19 with all screenings held at Nitehawk Cinema's Williamsburg and Prospect Park locations. Audiences are in for an unearthly lineup of films and events, including the inaugural Leviathan Award, which will be presented to NYC horror legend William Lustig at a special 35th anniversary screening of MANIAC COP, followed by a post-screening conversation with Lustig. 


The Opening Night film is the World Premiere of KILL YOUR LOVER from directors Alix Austin and Keir Siewert, who previously announced themselves to the BHFF audience last year with their short film SUCKER. The 2023 festival boasts the World Premieres of three more exciting new films: GAIA director Jaco Bouwer's unsettling BREATHING IN, Aimee Kuge's audacious debut CANNIBAL MUKBANG, and Tyler Chipman's powerfully creepy debut THE SHADE. The festival's other spotlight titles include director Pascal Plante's recently announced Utopia Distribution title RED ROOMS as the festival's Centerpiece Film, and Jenn Wexler's '70s supernatural Christmas horror THE SACRIFICE GAME as the Closing Night Film.


Additional highlights include NYC horror royalty Larry Fessenden's latest, the werewolf chiller BLACKOUT; the Adams Family's decade-spanning HELLBENDER follow-up, WHERE THE DEVIL ROAMS; SXSW official selection MONOLITH; Brazilian chamber piece PROPERTY; Amanda Kramer's tech-minded documentary SO UNREAL; Cannes selection TIGER STRIPES; Robert Morgan's trippy animation/live-action hybrid STOPMOTION; and Jason Yu's SLEEP, hot off its inclusion as part of TIFF Midnight Madness.
 
The festival's signature sidebar programs all return, starting with Slayed: LGBTQ Horror Films (presented by Horror Press), which includes BHFF alum Betrand Mandico's unclassifiable CONANN, Sam H. Freeman and Ng Choon Ping's confrontational FEMME, Alice Maio Mackay midnighter T-BLOCKERS, and BHFF's popular Slayed: LGBTQ Horror Shorts block. The Home Invasion sidebar (presented by Cool Hand Movers), meanwhile, shines a spotlight on NYC's brightest new filmmakers and includes Chris Skotchdopole's anxiety-inducing debut CRUMB CATCHER, BHFF short film alum Mary Dauterman's singular feature debut BOOGER, the previously mentioned CANNIBAL MUKBANG, and two shorts blocks.


The Fear In Focus sidebar is also back with a special Japan edition! The festival's perennial international-cinema-focused sidebar, presented by Arrow Video, will include the 1926 silent masterwork A PAGE OF MADNESS, featuring a live original score from The Flushing Remonstrance; a 35th anniversary presentation of 1988's forgotten home invasion shocker DOOR; a 25th anniversary screening of 1998's essential RINGU; the North American premiere of THE J-HORROR VIRUS, a new documentary that delves into the history and lasting impact of this highly influential wave in horror cinema; and a special lecture presented by THE MISKATONIC INSTITUTE OF HORROR STUDIES, with Professor Sigmund Shen highlighting the aforementioned RINGU and GOJIRA as allegories to reckon with a traumatic past.

The final sidebar, keeping in line with the festival's 2023 video store theme (check out the killer poster above), is none other than our Staff Picks section, the majority of which will screen at midnight and include 50th anniversary screenings of a pair of 1973 classics, MESSIAH OF EVIL and TORSO, along with a 40th anniversary screening of 1983's ANGST. The complete line-up of features, shorts, repertory programming, and events can be found below.

Festival badges are on sale now here and a limited amount of individual tickets go on sale this Friday at 12PM EST. Full program info is detailed below: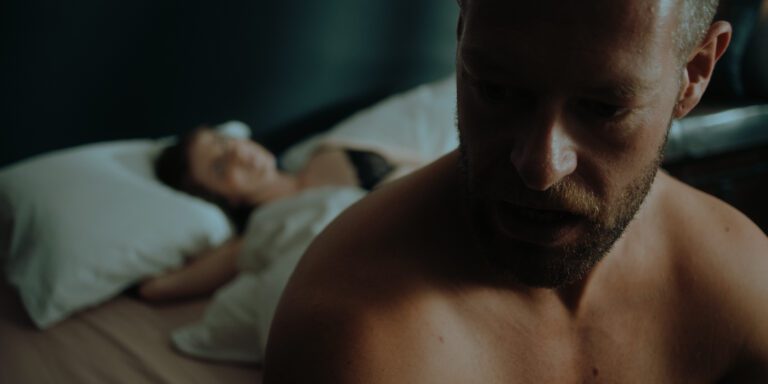 Kill Your Lover dir. Alix Austin, Keir Siewert
KILL YOUR LOVER
OPENING NIGHT FILM
World Premiere
UK | 2023 | 77 Min. Dir. Alix Austin, Keir Siewert
Dakota has had enough of her unhealthy and toxic relationship with Axel, but the feeling isn't mutual. As she tries to end things, Axel begins turning into something different, something monstrous. Both an uncompromising breakup film and a wild new entry into the body horror canon, co-directors Alix Austin and Keir Siewert's debut feature roars with a punk edge and killer practical effects and soars via dynamite performances from newcomers Paige Gilmour and Shane Quigley-Murphy.
RED ROOMS
CENTERPIECE FILM
East Coast Premiere
Canada | 2023 | 118 Min. Dir. Pascal Plante
A serial killer is put on trial for the gruesome murders of three little girls while an enigmatic stranger searches for the missing snuff video needed to indict him.
THE SACRIFICE GAME
CLOSING NIGHT FILM
East Coast Premiere
USA | 2023 | 97 Min.
Dir. Jenn Wexler
Yuletide terror invades a Catholic school as two teenagers spend the holidays with their teacher.
ALL YOU NEED IS DEATH
East Coast Premiere
Ireland | 2023 | 91 Min.
Dir. Paul Duane
A secret organization seeking out obscure songs unleashes a series of supernatural events when they come across the wrong tune in this uniquely creepy work of Irish folk horror.
BLACKOUT
NYC Premiere
USA | 2023 | 103 Min.
Dir. Larry Fessenden
After a string of grisly murders rocks his small town, tortured artist Charley (Alex Hurt) starts to suspect that he transforms into a werewolf during his frequent drinking binges.
BOOGER
U.S. Premiere
USA | 2023 | 78 Min.
Dir. Mary Dauterman
A woman undergoes a strange transformation following the sudden death of her roommate and best friend.
BREATHING IN
World Premiere
South Africa | 2023 | 105 Min.
Dir. Jaco Bouwer
GAIA director Jaco Bouwer returns with a moody, quietly unsettling chamber piece, adapted from a South African play, in which a wounded General at the turn of the 20th century looks for help inside the wrong home.
CANNIBAL MUKBANG
World Premiere
USA | 2023 | 100 Min.
Dir. Aimee Kuge
An introverted nerd finds himself dangerously deep inside the crazy world of mukbanging after he falls head over heels for a mysterious woman.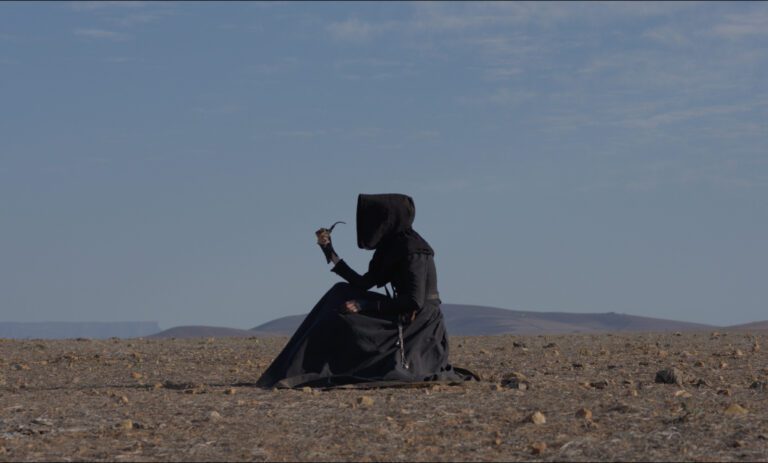 Breathing In dir. Jaco Bouwer
CONANN
NY Premiere
Belgium, France, Luxembourg | 2023 | 105 Min.
Dir. Bertrand Mandico
Genre cinema's incomparable auteur Bertrand Mandico returns to Brooklyn Horror with his craziest work yet, a time-jumping and visually wild riff on the Conan the Barbarian story.
CRUMB CATCHER
NYC Premiere
USA | 2023 | 105 Min.
Dir. Chris Skotchdopole
Shane and Leah's already fraught honeymoon takes quite the turn for the worse when they are bombarded with an unexpected visit from an ill-intentioned inventor and his wife.
FEMME
NY Premiere
UK | 2023 | 99 Min.
Dir. Sam H. Freeman, Ng Choon Ping
After suffering a brutal homophobic attack, drag queen Jules emerges back on the scene in this propulsive and ferocious revenge thriller, co-starring George MacKay (1917).
THE J-HORROR VIRUS
North American Premiere
UK | 2023 | 95 Min.
Dir. Sarah Appleton, Jasper Sharp
More than two decades ago, a group of Japanese directors including Hideo Nakata, Kiyoshi Kurosawa and Takashi Shimizu ushered in a new wave of horror cinema that completely changed the game.
MONOLITH
NY Premiere
Australia | 2022 | 94 Min.
Dir. Matt Vesely
With her career on the ropes, a journalist (Lily Sullivan, EVIL DEAD RISE) happens upon a disturbing mystery involving a black brick destroying the lives of those who come across it.
ONLY THE GOOD SURVIVE
NYC Premiere
USA | 2023 | 92 Min.
Dir. Dutch Southern
A burglary gone horribly sideways leaves one survivor to tell the tale in this refreshingly unpredictable and vibrant genre mash-up of horror, comedy and heist film.
PROPERTY
NY Premiere
Brazil | 2023 | 101 Min.
Dir. Daniel Bandeire
On the verge of losing their only source of work and shelter, tensions erupt as a community of exploited farmhands wage bloody rebellion against their employers.
Cannibal Mukbang dir. Aimee Kuge
SATAN WANTS YOU
NY Premiere
Canada | 2023 | 88 Min.
Dir. Steve J. Adams, Sean Horlor
The shocking true story of how one book released in 1980 sowed the seeds for an unimaginable fear and sparked the Satanic Panic.
THE SHADE
World Premiere
USA | 2023 | 132 Min.
Dir. Tyler Chipman
Following the tragic loss of their patriarch, the Beckman family must fight like hell against a corrosive malevolent entity and put an end to a cycle of suffering.
SLEEP
NY Premiere
South Korea | 2023 | 95 Min.
Dir. Jason Yu
Increasingly disturbing sleep walking behavior puts a pregnant wife and her loving husband at hellish odds when his nocturnal affliction threatens their unborn child.
SO UNREAL
East Coast Premiere
USA | 2023 | 95 Min.
Dir. Amanda Kramer
Transgressive narrative filmmaker Amanda Kramer switches to documentary for this fascinating and comprehensive look back at the age of cyber cinema, narrated by Debbie Harry.
STOPMOTION
East Coast Premiere
UK | 2023 | 93 Min.
Dir. Robert Morgan
With its powerful blend of haunting stop-motion animation and devastating woman-on-the-edge storytelling, short film veteran Robert Morgan's feature debut follows a young animator who's losing her mind and succumbing to homicidal urges.
T BLOCKERS
Australia | 2023 | 74 Min.
Dir. Alice Maio Mackay
Transphobia spreads as a parasitic infection in a small Australian town in which two filmmakers lead the fight against this pervasive, and ever present, enemy.
TIGER STRIPES
Malaysia, Taiwan, France, Germany, Netherlands, Indonesia | 2023 | 95 Min. Dir. Amanda Nell Eu
The confusion from her first period leads to a 12-year-old girl's transformation into something monstrous in this creative and lively coming-of-age horror fairy tale.
VINCENT MUST DIE
East Coast Premiere
French | 2023 | 108 Min.
Dir. Stephan Castang
Vincent is an unassuming man whose life is drastically altered when people start to violently attack him for no apparent reason.
WHERE THE DEVIL ROAMS
NY Premiere
USA | 2023 | 93 Min.
Dir. Toby Poser, Zelda Adams, John Adams
A murderous family of sideshow performers happen upon the key to eternal life, which boosts their act…but naturally has gruesome consequences.
WILDER THAN HER
NYC Premiere
USA | 2023 | 88 Min.
Dir. Jessica Kozak
A reunion camping trip for three friends, following the death of their bestie, leads to an entertaining and subtly unnerving examination of dysfunctional relationships and unspoken resentments.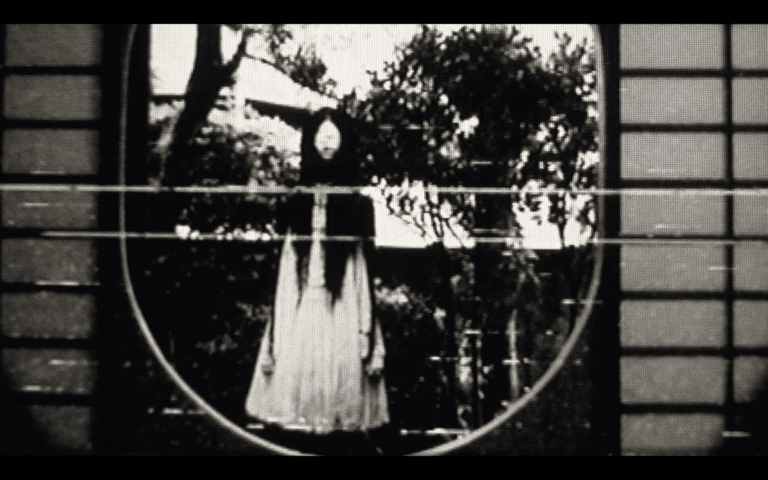 Fear in Focus is back with a special Japan edition! The festival's perennial sidebar, this year presented by Arrow Video, which celebrates a specific region's exceptional work within horror, turns its eyes to one of the original and most enduring purveyors of the genre.
The program includes a rare screening of the 1926 silent masterwork A PAGE OF MADNESS, featuring a live original score from The Flushing Remonstrance, and a 35th anniversary presentation of 1988's forgotten home invasion shocker DOOR. The J-Horror era is also represented by a 25th anniversary screening of 1998's essential RINGU as well as the North American premiere of THE J-HORROR VIRUS, a new documentary that delves into the history and lasting impact of this highly influential wave in horror cinema.
Rounding out the offerings will be a fascinating session from the popular Miskatonic Institute of Horror Studies with Professor Sigmund Shen highlighting the aforementioned RINGU and GOJIRA as allegories to reckon with a traumatic past.
A PAGE OF MADNESS (w/ Live Score)
Japan | 1926 | 88 Min.
Dir. Teinosuke Kinugasa
J-horror's earliest, and arguably most nightmarish, silent film masterwork is brought to new life courtesy of a live score from The Flushing Remonstrance.
DOOR – 35th Anniversary
NY Premiere
Japan | 1988 | 93 Min.
Dir. Banmei Takahashi
Smitten with a lonely housewife, a slighted psycho salesman terrorizes her and her young son in this outrageous home invasion classic unreleased outside of Japan until now.
Miskatonic Institute Of Horror Studies:
Nightmares of War: Haunted Scientists in RINGU and GOJIRA
Despite recent Hollywood portrayals of the Manhattan Project (OPPENHEIMER) and Operation Paperclip (INDIANA JONES AND THE DIAL OF DESTINY), one controversial World War II operation remains largely taboo and obscure: the human medical experiments conducted by Unit 731 of the Imperial Japanese Army. Please join Professor Sigmund Shen for a fascinating analysis of Hideo Nakata's RINGU (1998) and Ishiro Honda's GOJIRA (1954) as allegories for the struggles of Japanese historians, journalists, and scientists to reckon with memories of this traumatic past.
RINGU – 25th Anniversary (4K Restoration)
Japan | 1998 | 88 Min.
Dir. Hideo Nakata
A seminal work of scary-as-hell J-horror excellence, Hideo Nakata's classic receives a well-deserved special 25th anniversary screening to give fans and newcomers alike post-viewing sleepless nights.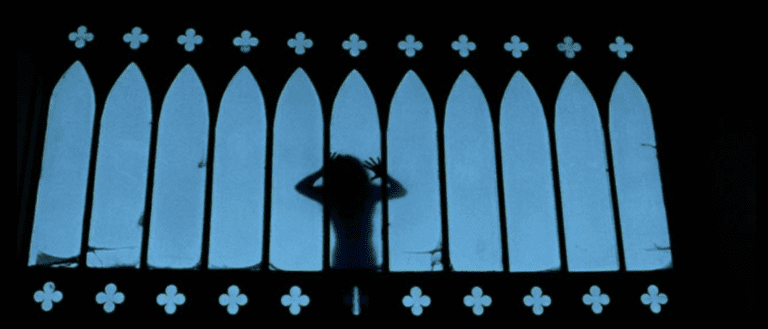 As evidenced by this year's VHS-packed poster, Brooklyn Horror's 2023 edition is the festival's lively trip back to the days of box covers and rewind-worthy horror discoveries, taking on the spirit of an eight-day haunted video store experience. And much like the local video store employees did for customers back in the day, our programmers have curated a selection of classic "Staff Picks" to either introduce or reacquaint audiences with a few hardcore gems of yesteryear.
ANGST – 40th Anniversary
Austria | 1983 | 73 Min.
Dir. Gerald Kargl
Experience one of the most disturbing serial killer films ever made in this special 40th anniversary screening of Austrian filmmaker Gerald Kargl's brilliant exercise in bleakness.
MANIAC COP – 35th Anniversary (w/ Q&A)
USA | 1988 | 85 Min.
Dir. William Lustig
Celebrate 35 years of '80s horror excellence as we screen NYC horror royalty Bill Lustig's raucous classic Maniac Cop, in which an undead police officer goes on a gruesome Big Apple rampage.
MESSIAH OF EVIL – 50th Anniversary
USA | 1973 | 90 Min.
Dir. Willard Huyck, Gloria Katz
Long before they made 1986's Howard the Duck, Willard Huyck and Gloria Katz went in an entirely other direction for this immensely disturbing cosmic horror masterpiece, newly restored by AGFA and Radiance Films.
TORSO – 50th Anniversary
Italy | 1973 | 90 Min.
Dir. Sergio Martino
Head back to early 1970s Italy and watch the body count rise as we celebrate the 50th anniversary of Sergio Martino's exceptional giallo classic with a special late-night screening.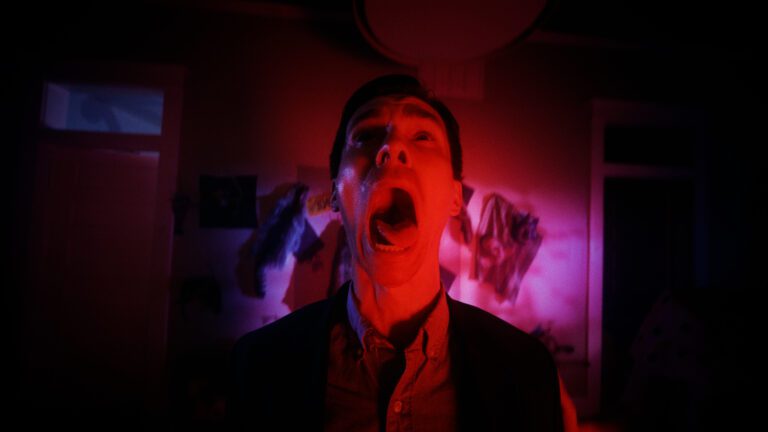 NIGHTMARE FUEL
For truly scary filmmaking, look no further than this yearly dose of terrifying shorts, with 2023's batch including new spins on folk horror, home invasions, and CHRISTINE-like automotive horror. 


Stop Dead, dir. Emily Greenwood (UK); A Whim to Kill, dir. Tiange Xiang (China); Leech, dir. George Coley (UK); Mosquito Lady, dir. Kristine Gerolaga (USA); Alicia, dir. Tony Morales (Spain); Ride Baby Ride, dir. Sofie Somoroff (USA); I Wanna See, dir. Max Friedman (USA); The Wyrm of Bwlch Pen Barras, dir. Craig Williams (UK); The Queue, dir. Michael Rich (USA); My Scary Indian Wedding, dir. Ramone Menon (USA)


HEAD TRIP
Back to annihilate your senses with all things creepy, psychological, soul crushing and satirical, these shorts play all over the horror sandbox to really screw you up. 


Oddities, dir. Tyler Savage; Catching Spirits, dir. Vanessa Beletic; Every House is Haunted, dir. Bryce McGuire; I Could Just Die, and That Would Be All Right, dir. A.K. Espada; Pruning, dir. Lola Blanc; The Influencer, dir. Lael Rogers; Meadowville, dir. Phillip Clark Davis


SLAYED: LGBTQ Horror Shorts
Presented by Horror Press
Intimate body horror, wild forays into the supernatural, and a first-class giallo homage fuel this year's edition of Brooklyn Horror's popular queer horror celebration.


Ringing Rocks, dir. Gus Reed (USA); High Fun, dir. Adesh Prasad (India); Pool Party, dir. Ellie Stewart (Canada); In Your Hands, dir. Luigi Sibona (UK); The Angels, dir. Abby Rae Cornelius, Cheri Green (USA); La Vedova Nera, dir. Fiume, Julian McKinnon (France); Vibrator Girl, dir. Kara Strait (USA)


LAUGH NOW DIE LATER
Always raucous and can't-miss, Brooklyn Horror's annual collection of horror-comedy excellence returns with post-apocalyptic hijinx, mind-warping insects, and incompetent slashers.


We Forgot About the Zombies, dir. Chris McInroy (USA); CONTENT: The Lo-Fi Man, dir. Brian Lonano (USA); Dead Enders, dir. Fidel Ruiz-Healy, Tyler Walker (USA); Sylvie Made It, dir. Adrien Orville (Belgium); Tiny Thing, dir. Joshua Guiliano (USA); Fck'n Nuts, dir. Sam Fox (USA); Murder Camp, dir. Clara I Aranovich (USA)


HOME INVASION #1
Presented by Cool Hand Movers
Your one-stop shop for the best in local genre shorts, this annual program is an ever-impressive showcase for the boundless talent and twisted imaginations of NYC filmmakers.


Florence in Customer Care, dir. Jordan Sommerlad, Corey Stonebrook; hArmless, dir. Elizabeth Cappuccino; Beneath Cracked Pavement, dir. Marcus Fahey; All Your Women Things, dir. Madison Bloom; Mercury, dir. Clara Dubau; Rejoice in the Lamb; dir. Will Carington, Courtney Bush, Jake Goicoechea; Ties, dir. Esteban Bailey


HOME INVASION #2
Presented by Cool Hand Movers
The perennial madness continues as Brooklyn Horror presents a second lethal dose of the best genre shorts from NYC filmmakers. 


Red Gloves, dir. Santiago Saba Salem; The Third Ear, dir. Nathan Ginter; Leaving Yellowstone, dir. Kayla Arend; Variations on a Theme, dir. Peter Collins Campbell; Versace Softboi, dir. Charlie Gillette, Sarah Metcalf; Smothered, dir. Heather Luscombe; Boyhoarder, dir. Gabrielle Carrubba
SPECIAL EVENTS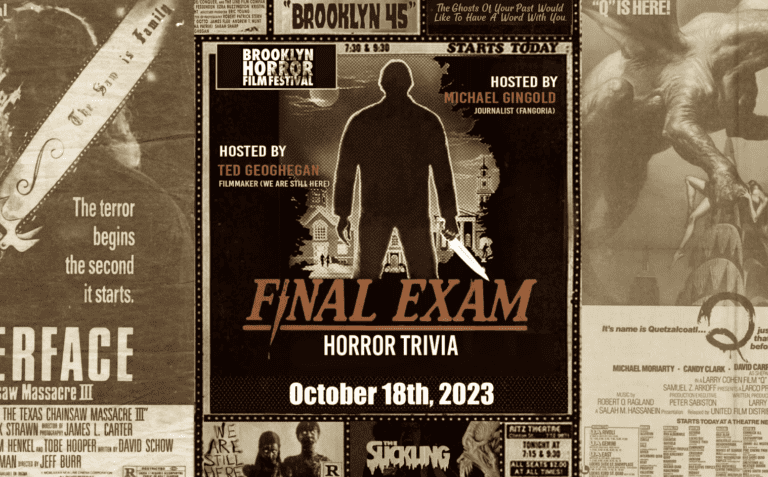 Final Exam Horror Trivia
Presented by Dark Sky Films
Do you think you know more about horror films than the rest of Gotham? Then it's time to prove it via five blistering rounds of expert level creepy trivia with hosts Ted Geoghegan (director of WE ARE STILL HERE and Shudder's BROOKLYN 45) and journalist Michael Gingold (of Fangoria and Rue Morgue fame)! Meet new friends, win amazing prizes, and learn more about horror cinema exclusively at Final Exam!


Certified Forgotten Podcast 
Certified Forgotten is a 60-minute bi-weekly horror movie podcast with a focus on underseen films. Hosts Matt Donato and Matt Monagle speak with creators, filmmakers, and critics about their lifelong relationships to the horror genre. Each episode also highlights another unique genre title with ten-or-fewer reviews on aggregator site Rotten Tomatoes that's picked by the guest, letting them champion each episode's title to their heart's content.
LEVIATHAN AWARD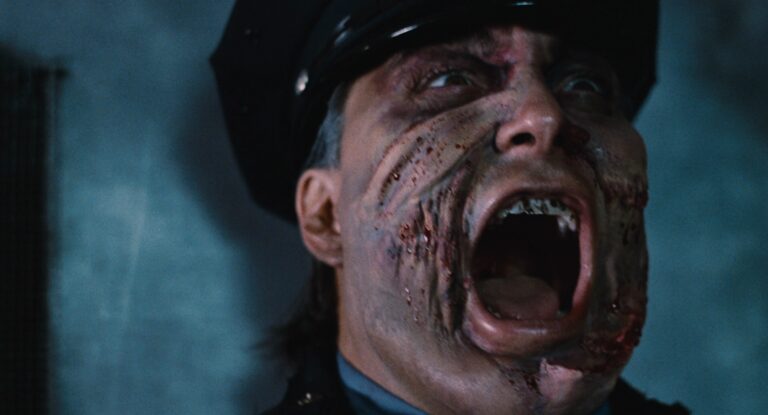 2023 also marks the introduction of the Leviathan Award, Brooklyn Horror's first-ever tribute award created to honor the luminaries of horror and acknowledge their monstrous contributions to the genre. This year's recipient is none other than legendary NYC horror filmmaker and conservationist William Lustig. From a catalog of enduring canonical efforts such as MANIAC and MANIAC COP to his invaluable contributions to film restoration with his distribution label Blue Underground, Lustig has dedicated a decades-long career to championing genre film. A true lover and supporter of cinema, we can think of no one more deserving of this inaugural award than him. The award presentation will be followed by a special 35th anniversary screening of his 1988 NYC action-horror classic MANIAC COP and a Q&A.
 2023 Brooklyn Horror Jury
Features, Dark Matter
Casey Baron (Tribeca Festival, Programmer)
Ron Magliozzi (MoMA, Film Curator)
Kate McEdwards (Track Shot, Partner) 

Features, Head Trip
Claire Donner (Miskatonic Institute of Horror Studies, Online Branch Director)
Terence Krey (BHFF Alumni Filmmaker)
Asha Phelps (IFC Center, Operations Manager)

Shorts
Mary Dauterman (Filmmaker, BOOGER)
Xero Gravity (Blerdy Massacre Podcast, Co-Host)
Daniel Kurland (Bloody Disgusting, Critic) 

BHFF would like to thank their 2023 Sponsors: 
Premium Sponsors
Arrow Video, Dark Sky Films
Supporting Sponsors
Cool Hand Movers, Dark Star Pictures, Den of Geek, Fangoria, Horror Press Parker Waichman LLP, Porch, Yellow Veil Pictures
###